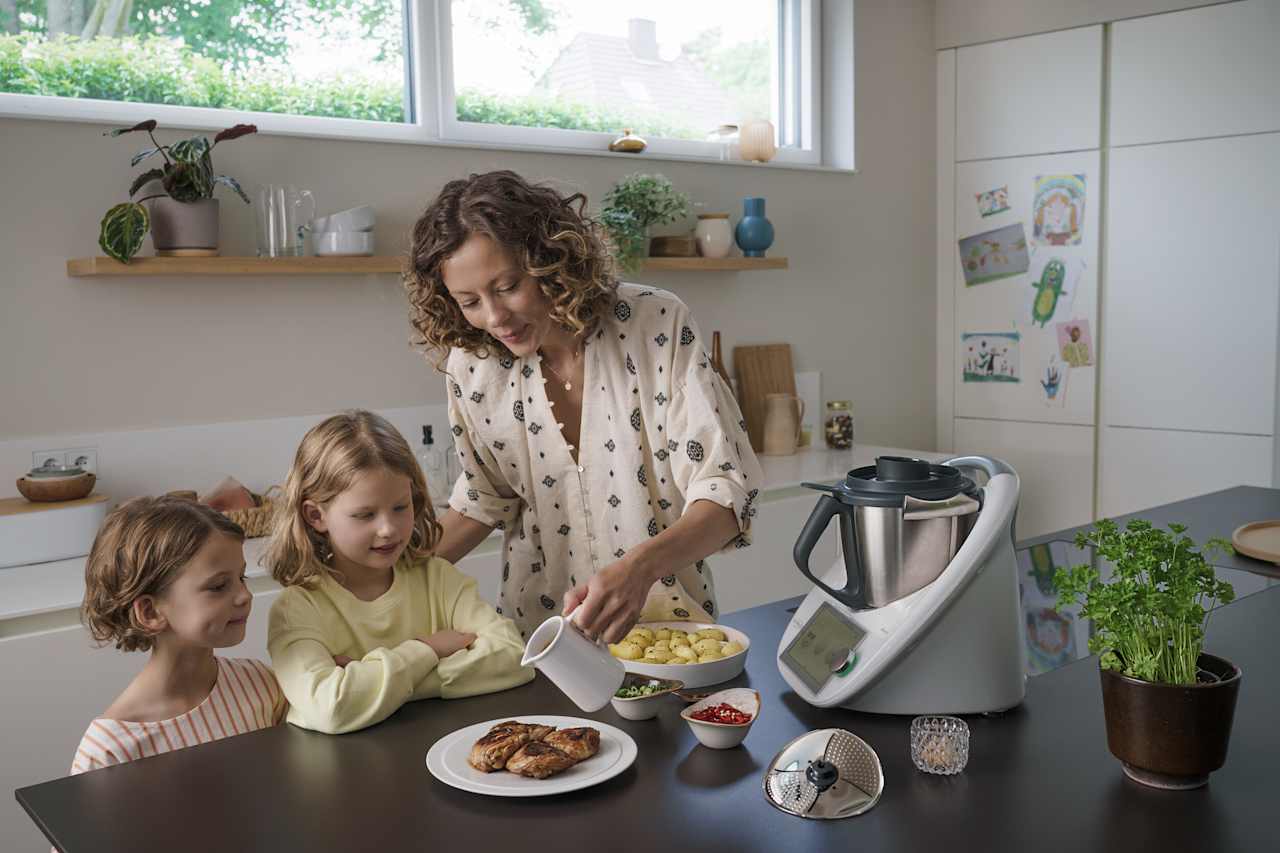 Types, Storing, and Peeling
Potato Varieties
There are thousands of varieties of potatoes around the world, but they generally fall into two broad categories:
1. Waxy Potatoes - have a low starch content and a higher percentage of water. Since this type of potato holds its shape while cooking, it is best suited for recipes that require the potato to firm up like stews or potato salads.

2. Starchy/Floury Potatoes - are very rich in starch and have a lower water content. They are not suitable for long preparations as they fall apart more easily. Ideal for mashing and frying.
Storing Potatoes
Potatoes should be stored in a cool, dark place, but not in the refrigerator. Onions can spoil your potatoes more quickly, so be sure to store your potatoes on their own.
Peeling Potatoes
Peeling potatoes? Yes, because Thermomix® peels too! Thermomix® Blade Cover & Peeler is a 2-in-1 accessory for Thermomix® TM6 and Thermomix® TM5. It protects food from contact with the blade when slow or sous-vide cooking and effortlessly peels potatoes and root vegetables.
To get more out of this accessory, use the Peeler mode, exclusive to the Thermomix® TM6!