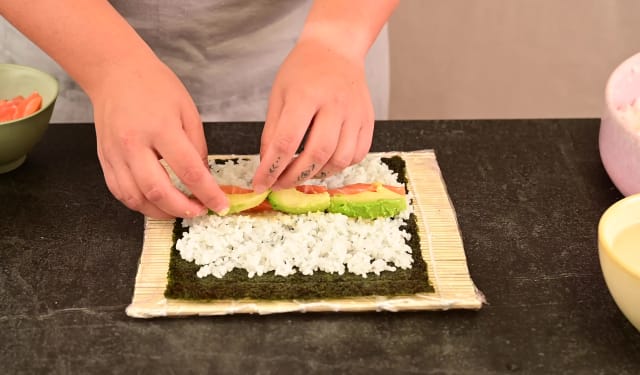 Making Sushi at Home
Our Basic Sushi Kit
Utensils
• Thermomix® - to cook your rice to perfection
• Fish knife - with a long, thin blade
• Bamboo mat - a large mat with tightly wound bamboo works best. Wash and dry well immediately after each use
• Humid cotton or linen cloth - to regularly clean the fish, the knife and your hands
Ingredients
• Fresh fish - ask the fishmonger to prepare it for sushi
• Sushi rice - short grain and high in starch
• Rice vinegar - to flavour cooked rice
• Dried seaweed leaves - store them in an airtight container in a dark place
• Soy sauce - there are lighter and darker versions. Pick your favourite.
• Wasabi - the original version is made with fresh wasabi root, but it might be hard to find outside Japan. An alternative is to mix the powdered version with water.