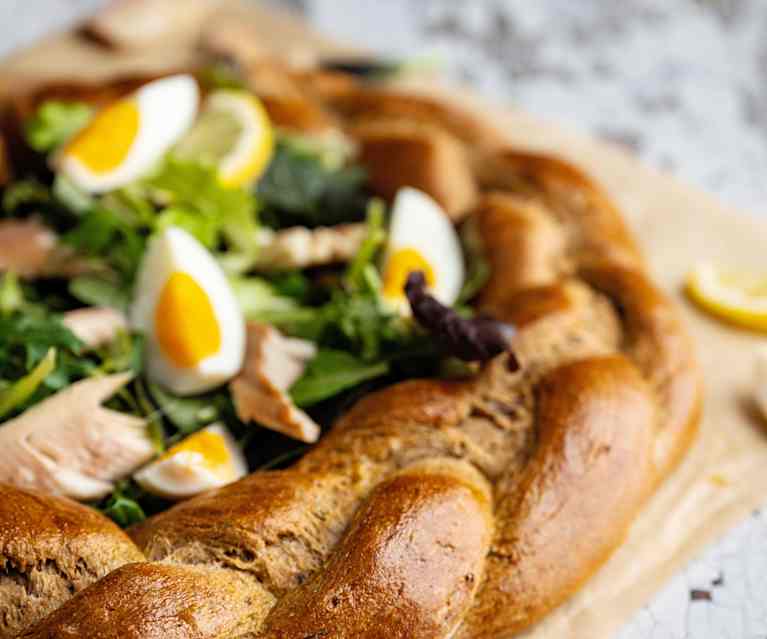 TM6
Compatible versions
Please be careful, this recipe is designed for a specific device combination and is not compatible with other machines.
TM6
TM6 + Thermomix Friend
TM5
TM5 + Thermomix Friend
TM31
Heilkorna páskabrauð með eggjum og reyktum silungi
Difficulty
Most of our recipes are easy. Those that require a little more time or cooking ability are rated medium or advanced.
Preparation time
This is how much time you need to prepare this meal.
Total time
This is the time it takes to prepare this meal from start to finish: marinating, baking, cooling etc.
Serving size
This shows how many portions this recipe makes.
Ingredients
Heilkorna páskabrauð
1 stöngull ferskt dill, (u.þ.b. 20 g), aðeins laufin
100 g rauðlaukur, helmingur auk auka til að skreyta (skera í hringi)
300 g mjólk
15 g hunang
20 g ferskt ger, mulið
560 g heilhveiti
1 egg, meðalstærð
50 g smjör, saltað eða ósaltað, í bitum
2 tsk salt
Egg
4 egg, meðalstærð, köld
vatni, fyllið upp í 1 l merkingunni
hveiti, til að strá á borð
1 eggjarauða, pískuð, til að pensla
100 g salatblöð, blandað
150 g reykt silungsflök
30 g sítrónusafi, nýkreistur
svartur pipar, nýmalaður
rauðlaukur, skorinn í hringi, til skrauts
---
Nutrition

per 1 sneið

Calories

444.3 kJ / 106.2 kcal

Protein

5.1 g

Carbohydrates

15.2 g

Fat

3.3 g

Saturated Fat

1.5 g

Fibre

2.3 g

Sodium

120.7 mg
---
Alternative recipes
Show all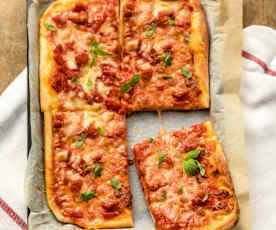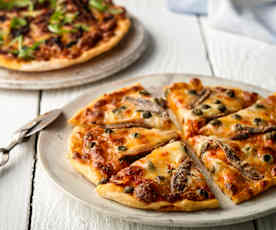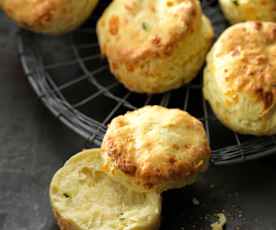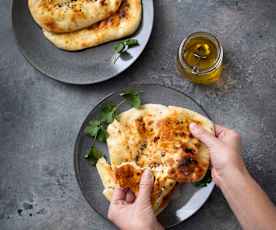 Naan brauð með hvítlauk og kóríander
No ratings
1h 30 min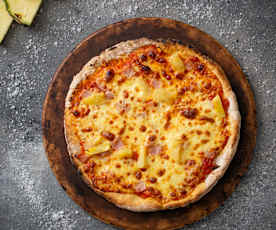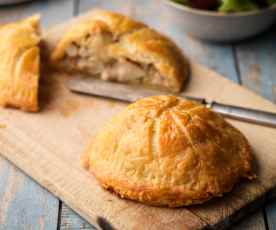 Blómkál í glútenfríu smjördeigi
No ratings
2h 10 min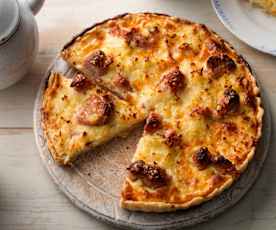 Glútenfrí morgunverðarbaka
No ratings
2h 30 min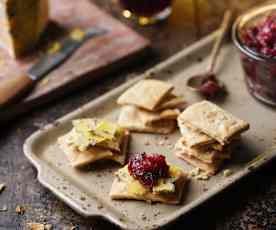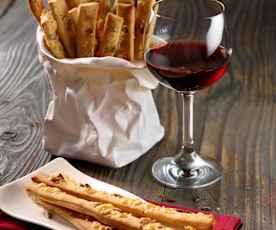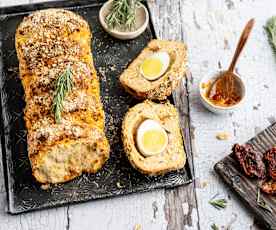 Graskers- og heslihnetubaka
No ratings
1h 10 min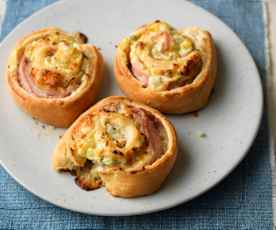 Show all