Delicious, versatile chicken recipes
"What shall we have for dinner tonight?"
Whether you're looking for stress-free midweek dinners or slow-cooked weekend feasts, chicken is always a great choice. And for good reason: it's incredibly versatile. Packed with essential vitamins and minerals, chicken is a fantastic source of lean protein. It's also easy to prepare, whether you prefer it baked, fried, stewed, grilled, steamed, shredded or even curried! If you're stuck for ideas, try searching 'chicken' on Cookidoo® for some dinner inspiration. If you've got something specific in mind, try browsing our chicken curries, chicken soups and shredded chicken recipes. For busy weeknights when you're pushed for time, here are some speedy chicken dinner ideas that can be on the table in under 30 minutes.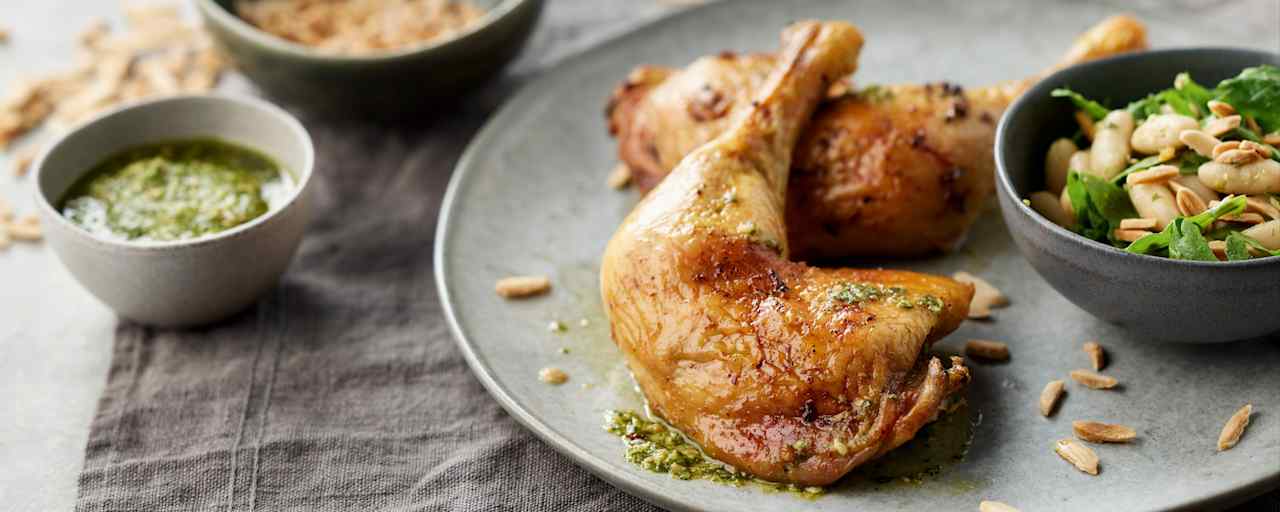 Making the most of your chicken
• Boneless chicken breast is tender and delicate. For succulent results, steam in the Varoma. You can pan-fry the breasts first for colour, then steam in the Varoma tray lined with baking paper to catch the steaming juices. Prepare a sauce in the mixing bowl then add the reserved steaming juices for extra flavour.
• Leg and thigh meat is juicy and flavourful. You'll get better results cooking low and slow, or marinating the meat before cooking.
• Current food safety advice is not to wash or rinse chicken before you cook it, to avoid splashing bacteria onto the sink area.
• Make a nutritious chicken stock by placing chicken bones and any leftover skin in the simmering basket, then covering with water. With aromatic herbs and vegetables added to the water, cook for an hour, then remove the simmering basket with the aid of the spatula and discard the bones. The delicious stock can then be used to flavour soups, sauces, risotto and stews.
• Don't let leftover cooked chicken go to waste! Take it off the bone and store in the fridge for up to 3 days, then shred it and add to salads, sandwiches, fajitas or wraps. It's also delicious in stir-fries, soups and risottos.
• Steaming a whole chicken in the Varoma keeps it wonderfully moist, and as an added bonus, you can prepare another dish in the mixing bowl at the same time! For an easy two-course meal, cook a soup in the mixing bowl while the chicken steams above. Thanks to the chicken juices dripping down, the soup will be full of flavour.