Pumpkins, for Halloween and so much more
Pumpkins are evocative of autumn and good harvest food. They are an incredibly versatile fruit. Carve them, cook them, bake them. Savoury or sweet. Roasted or mashed. There are many different varieties and ways to use this nutritious fruit. Pumpkins are an excellent source of fibre, and a good source of vitamin A. Get the most out of your squash while they're in season with our fresh ideas to perk up a pumpkin.
Pumpkin carving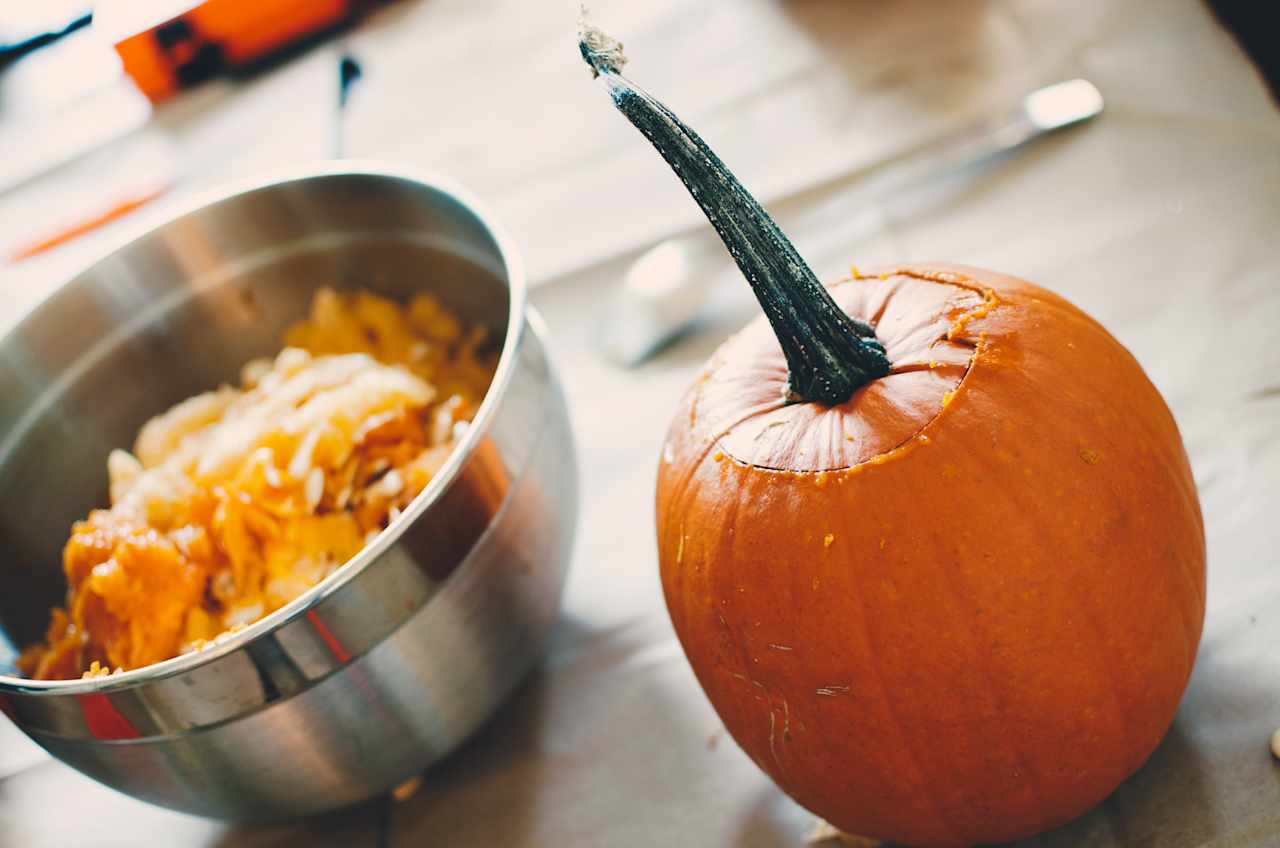 Don't let Halloween creep up on you this year! Here are some ghostly easy tips to help hone your sculpting skills.
● Lighten up. A heavy pumpkin is likely to have tougher skin, making it more difficult to carve.
● Avoid mess. Lay down lots of newspapers or kitchen towel.
● Be solid. Put a rolled up tea towel on the surface in a doughnut shape to rest the pumpkin on and stop it slipping around.
● Keep things simple. Sketch first, then carve.
● Involve the kids. Little hands are best tasked with adding scary special effects with glitter or felt pens.
● Play it safe. Use an LED light inside instead of candles.
Delicious pumpkin recipes
The soft, golden juicy pumpkin flesh has a similar flavour and texture to sweet potato, making it a great addition to both sweet and savoury dishes. So, get creative in the kitchen with our tasty ideas, and try out something new.
● Steaming: steaming pumpkin in the Varoma while other ingredients cook in the mixing bowl is a great way to save time and effort. See our Steamed Pumpkin with Curried lentils for a delicious vegetarian family meal.
● Roasting: this method really brings out the sweet flavour of pumpkin. Simply slice it, skin-on or off, drizzle with olive oil and sprinkle with your favourite herbs and spices. We recommend garlic, crushed black pepper and a touch of sea salt for a savoury kick - perfect for adding to risotto.
● Blending: once softened, pumpkin can be easily blended to act as a tasty base for soups. Give our Pumpkin and Quince Soup recipe a try and discover for yourself what a satisfying and comforting cooking ingredient pumpkin is.
● Puréeing: pumpkin purée can be used in many recipes. Once prepared, it will last for up to three days in the fridge or 3-6 months in the freezer. As well as being a staple in many sweet and savoury recipes, pumpkin purée along with spices such as cinnamon, cardamom and nutmeg is also delicious when added to coffee!
● Baking: sweeten up your autumn with some delicious homemade treats. Pumpkin can be the star of the show in many well-loved desserts, from moreish Pumpkin Palmiers to moist, mouth-watering Pumpkin Loaf.
Using pumpkin seeds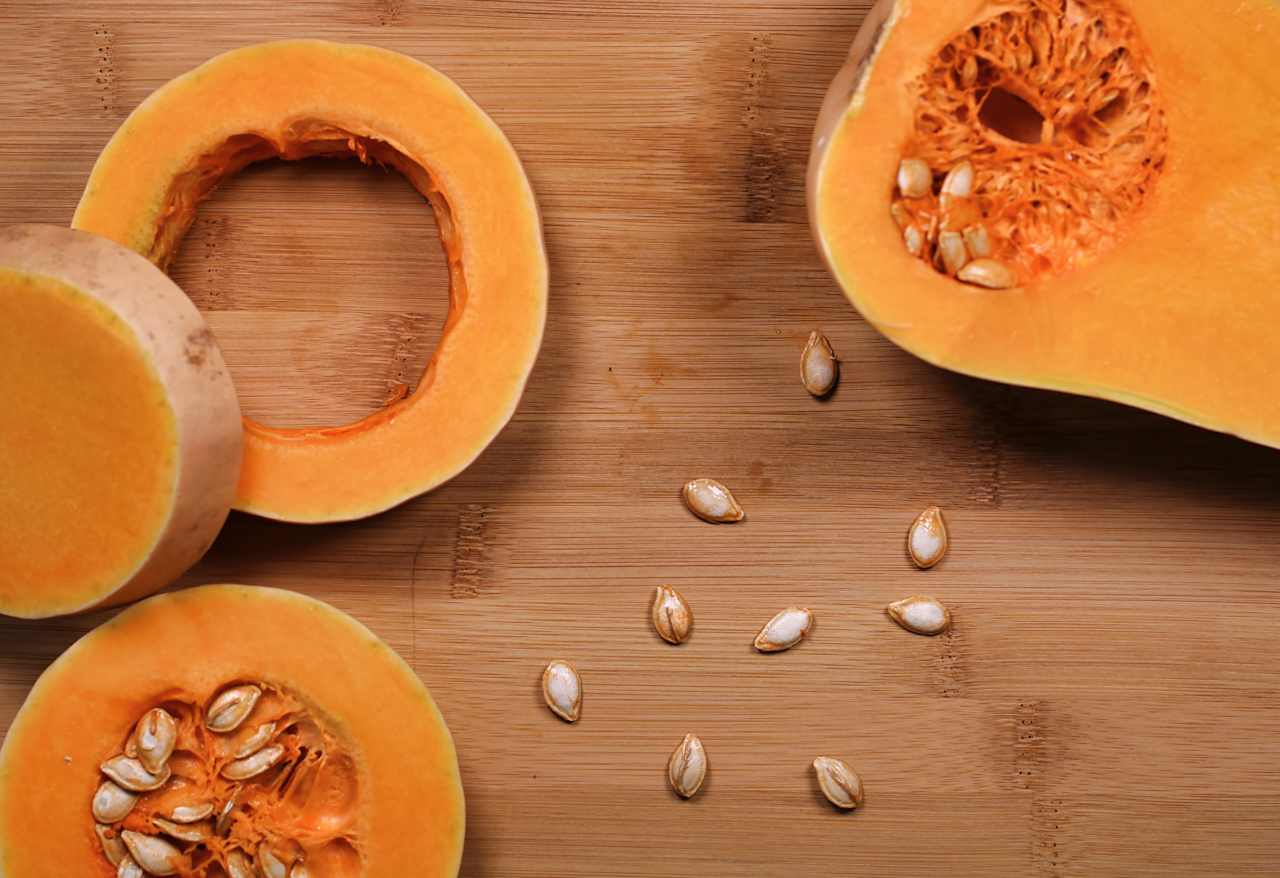 Pumpkin seeds are edible and packed with protein, as well as healthy fats, so enjoy their goodness. Add to your salad or bread recipes, or as a topping to your soups, smoothie bowls, and dips. You can also add pumpkin seeds to your granola for a healthy breakfast.
Decorating with pumpkins
Transform your hollowed out pumpkin into a spectacular Halloween party centrepiece. Simply insert a glass bowl, fill with your favourite punch, and let your guests help themselves. Try our Apple Punch or Hot White Wine Punch with Cranberries.
So, what are you waiting for? Dust off the cobwebs, invite some ghostly guests and use our tricks, treats and tips to prep your pumpkins for a perfect Halloween.